Property Management
Atlantic | Pacific Management (APM) provides outstanding property management services within a variety of real estate disciplines including multifamily rentals (market and tax credit), homeowner's associations, and commercial properties.
Atlantic | Pacific Management offers a comprehensive property management platform designed to deliver confidence and first-class services to both residents and property owners.  We believe we have the best associates in the industry who are dedicated to delivering Atlantic | Pacific Management's high standards of customer service.  We have a continuous improvement mindset and strive to make today's service better than it was yesterday.  We offer what we believe to be the industry's best-in-class monthly financial reporting packages to our clients.
We utilize the industry's top management and data systems and offer our associates continuous training opportunities.  Atlantic | Pacific Management is an Accredited Management Organization focusing on extensive and continuous training and education for our associates. Our professional Property Managers are trained to wear many hats and work directly with residents, unit owners, contractors, attorneys, accountants, and others to fully and thoroughly tackle our clients' needs.
Atlantic | Pacific Management began as a full-service multifamily property management company.  We excel in this field and have the ability to offer fully integrated services that add property value and assist residents and investors on every level.
Our staff are certified and trained on a consistent basis and remain informed and educated of all changing fair housing laws and industry technological changes.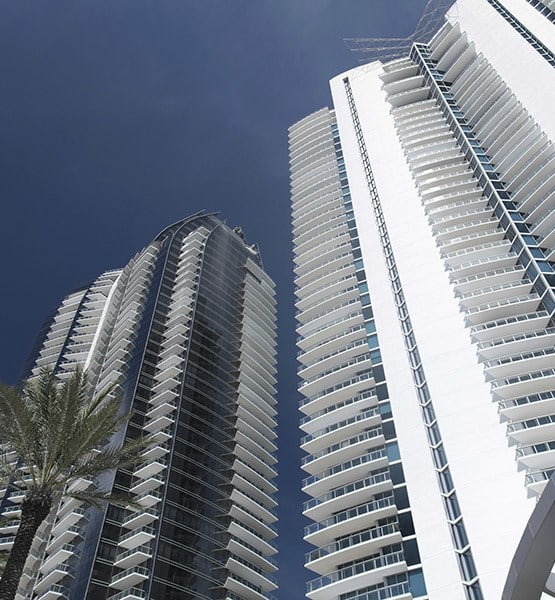 Our Apartment Management Services Include:
On-site Property Management
Institutional Quality Reporting, Budgeting & Accounting
Operational Oversight & Facility Management
Physical Plant & Systemic Evaluation
Repairs & Maintenance
Construction Management
Lease Administration
Rent Collection
Real Estate Tax & Insurance Review
Property Risk Management & Mitigation
Tenant Relations & Customer Service
Contract & Vendor Review & Oversight
Tenant & Capital Improvement & Construction Oversight
Whether you're renting an apartment as a resident or you're a property owner using our management services, you should expect the same great care and service.
View our Acquisitions page for more information on the Atlantic | Pacific Management capabilities.
Commercial Property Management
Atlantic | Pacific Management helps our commercial clients maximize efficiency, reduce operating costs, and enhance the value of their assets. Comprised of a diverse team of professionals, including legal, financial, accounting, and managerial experts, we are uniquely qualified to oversee, administer, and asset manage individual assets as well as multi-billion-dollar performing and non-performing commercial real estate portfolios. We strive to manage each asset as our own and endeavor to deliver unparalleled service and measurable results.